Folk Singer of the year Sunil Rana got excellence Award in Himachal. It is really great achievement for Him. He has great efforts to boost Himachali culture by singing. He has performed in many occasions and exploring Himachali folk music and songs in international level.
He has performed in Singapore live fusion. He  has released so many album like Shiv Vivah, Pratha, Parampara, Lok Ramayan, Husan Pahran Da, Gaaddi Virasat and many others. He has been regular singer in Akashwani Shimla and Dharamshala.
Sunil Rana also performed during the Paragliding World cup in 2015 which was amazing at Bir Billing. It was great efforts by Sunil Rana boost Himachali culture.
For his remarkable achievements in the field of folk singing and exploring Himachal Folk Culture by folk songs at international level.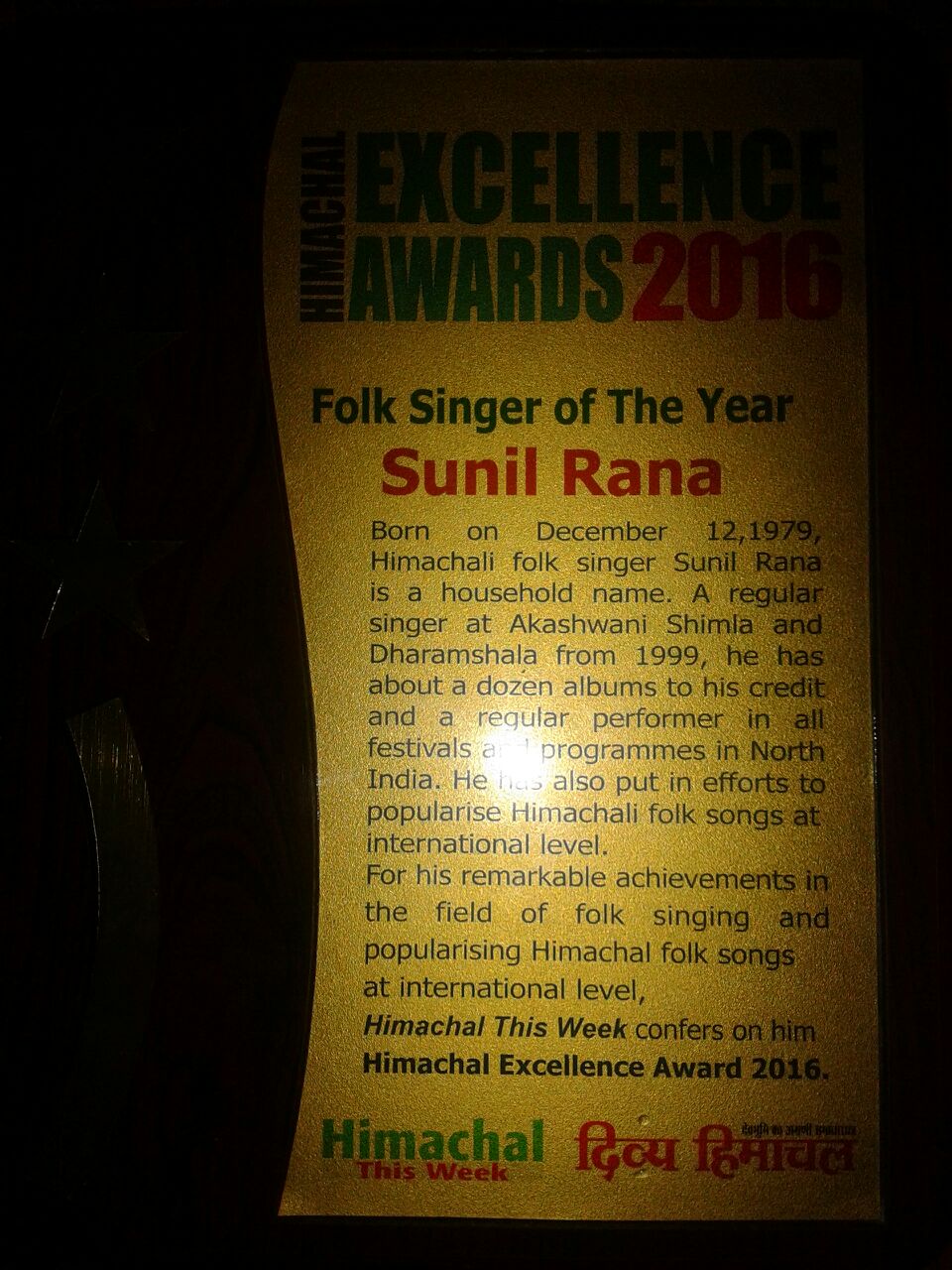 Divya Himachal announced him folk singer of the year 2016 excellence award.  Himachal Wonders congratulating him on his great success.