Sujanpur Tira is also called Sujanpur Tihra located on the bank of River Beas in district of Hamirpur Himachal Pradesh, It is very popular for Fort, Ground (Chaugan) and Sanik School. Maharaja Sansar Chand Katoch constructed his palaces, temples and Baradari in Sujanpur Tira
The Ground of Sujanpur is huge and very popular and all types of the games school games, districts and states label tournament every year organized by governments and schools etc.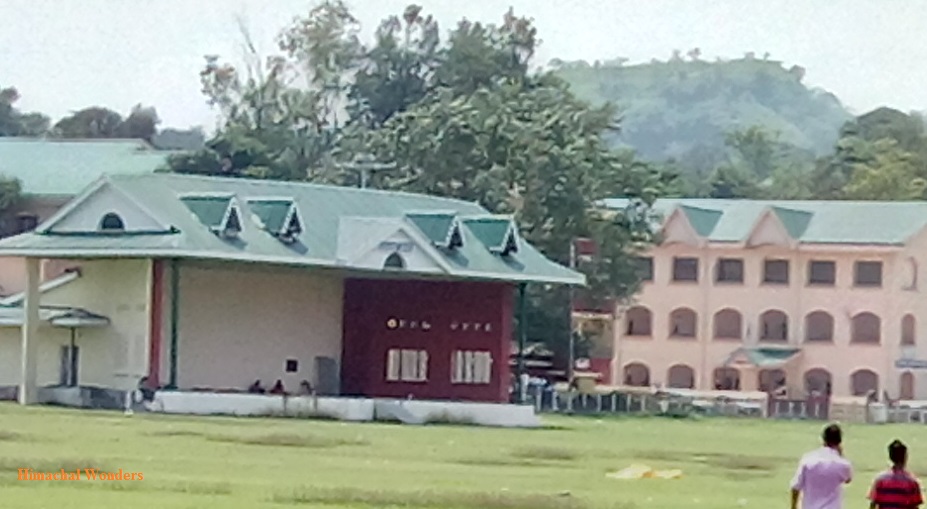 Sujanpur bajaar also very popular small shopkeeper for wholesale market. There are many private and govt school and colleges in the sujanpur Tira, Banks, hospitals are there.
All the villages connected by road and all types of the vehicle, texi, roadways buses, private buses running on these road which are very helpfull to the villagers who are living near by. Major places like Hamirpur, Shimla, Kangra, Dharamashala, Manali well connected road from the Sujanpur tira and you can also take buses to Chandigarh, Punjab, Delhi etc.
Festivals in Sujanpur Himachal
Holi is one of the major attraction which is held in March and almost 3 weeks and people comes from all over the Himachal to see the holi festival. Dussehra, Diwali, Lohri, Shivratri, Janamashtami are festivals celebrates in this area.
Major Attraction of Sujanpur Tira
Sanik School
Sujanpur Ground (chougan)
Sujanpur Bajaar
Fort
Taal
Temple
Baradari
There are many hotels in Sujanpur Tira where you can stay.