Himachal Jan Hitkarni Sabha celebrated 34th festival in Karmpura Delhi,  Its was really great event organized by association.
Hindi Academy Delhi group performed on Himachali songs.  Also our famous singers Baldev Sankhyayan
Richa Sharma, Kulbir Rana and Bablu performed on Himachali famous songs and people enjoyed their  Himachali dance / Naati on our Himachali traditional songs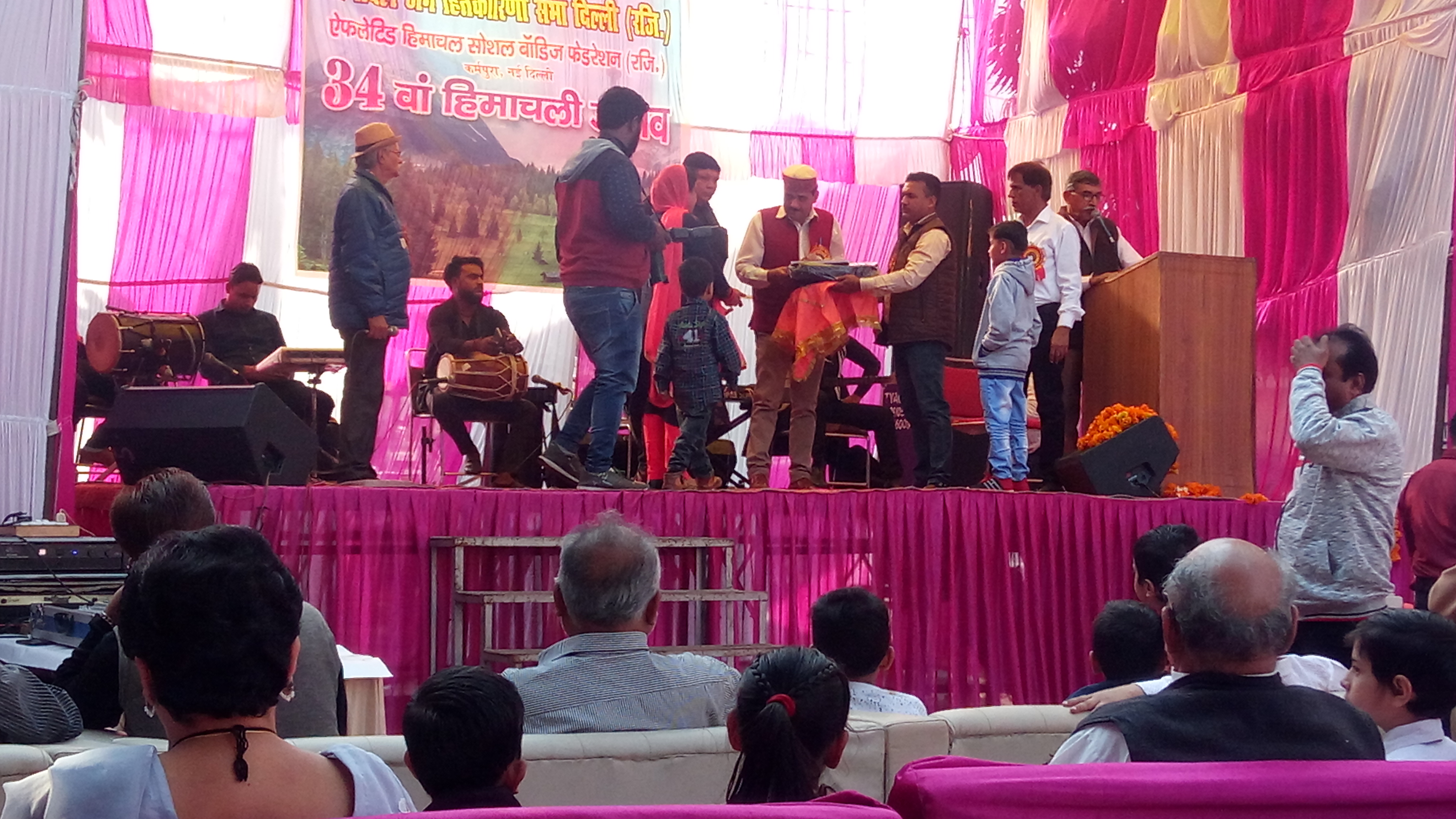 Partap Vihar school children's also performed dance and naati on Himachali songs.
Also, Cheap guest Dr. D.S.  Rana ji Chairman of Ganga Ram Hospital Delhi distributed awards to children who got 90% marks in 10th and 12th classes for motivation them.
Also famous personalities available in event ;  Vijay Dogra, PD Dogra, Rajinder Sharma, Subash Thakur etc,
Himachali Dham made by famous  Cook or Boti  specially came from Sujanpur Tira.
Its was really great Himachali Dham.