The Founder and the promoter of "Healing Himalayas Foundation"  Pradeep Sangwan is an adventure enthusiast.
The Healing Himalayas foundation:  the mission is to maintain the cleanliness in the foothills of Himalayas, to develop comprehensive and holistic waste management programs that helps to protect people, 
The following  information shared with us By Pradeep Sangwan
"I am Pradeep Sangwan originally from Haryana but moved to Himachal Pradesh in 2009. I come from a humble back ground studied in Military School Ajmer hence lead a very disciplined life although initia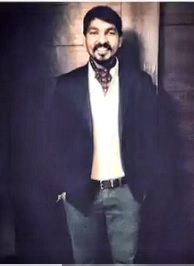 lly not by choice. My school gave me a very patriotic feeling and soon I fell in love with my country literally hence after school it's only defense forces and serve the nation. I really wanted to be in Army but after a small success in my written exam I failed to get through the process of seven days interview. So now the Jack of all trades and master of none is in a situation where he can't decide for himself what's next as that was the only chance he can appear for the exam.
So I enrolled myself in Punjab University to study Humanities, a fancy way of saying it and nothing much to study actually. Soon I realised it's a blessing in disguise and I can travel and explore which was prohibited in my school. Trekking came into my life in 2007, which made me move to Manali in 2009 and by 2010 I was a regular. It was so mesmerising whether its Reaching to the submit, trekking all day, Pitching your tent, cooking your own food in the wilderness, listening to Shepard and their encounters with wild life. It's a different world and I was loving it but the struggle came from every direction from supporting my family to the flood of trekkers in every part of Himalayas, a sudden boom in camping sites to travel companies to the makers of travelling and trekking gear giants everything happened so quickly. Himalayas never got the time to comprehend the situation neither indigenous communities nor Government.
There I was adapting to the new world, people, weather, lifestyle struggling to find the middle path to maintain my composure. How do I move forward when I am not loved by my own and what I love is being cursed by unknown. So I introspect whether I need money to do good for the Himalayas or just pure intention. After living in dilemma for more than a year Healing Himalayas Foundation came into picture in 2016. In the mean time I was a roamer showing people the best of Himalayas.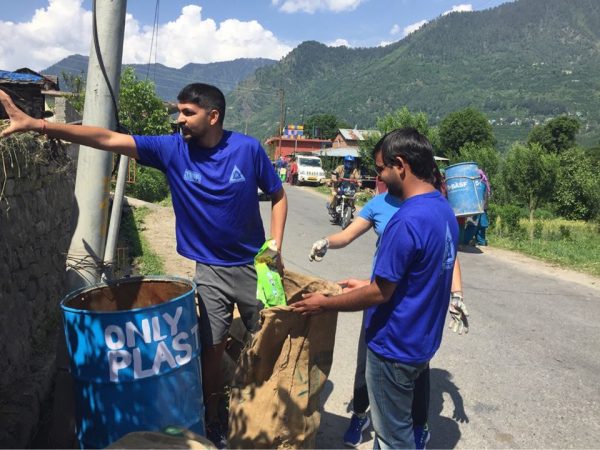 Source: healinghimalayas
After my first cleaning drive near Hamta pass (Manali) my friends rushed in to help me and within a year what started as an individual effort to remove non-biodegradable waste from Himalayas turned into a movement. Being an outsider was once my weakness and now it became my strength. When you enjoy your work too much nothing seems impossible. Social media is the new weapon to make a difference and I used it very well. '
Himachal Wonders team really thanks and Salute Pradeep Sangwan , Healing Himalayas Foundation and team,  Hope our young generation will follow your footsteps