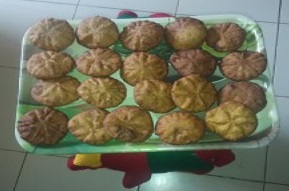 Everyone know there is big list of Himachali local and traditional dishes and foods. We would like to share some of Himachali foods which are famous in Bilaspur, Una,Hamirpur, Kangra and Chamba areas. If there is any food name missing, please share the name on comment so people can get more information about our Himachali foods.
What the most famous and popular Himachali Traditional Foods/Dishes?
Our most famous and popular list local Himachali dishes / Traditional foods are:
1) Khatta Kadhu
2) Maal Puda
3) Chana Madra
4) Patrode
5) Patande
6) Sepu Badi
7) Aloo Palda
8) Madra (Himachali Dham Dish)
9) Sweet Rice/Mithdee (Sweet Dish in Himachali Dham)
10) Makki Ki Roti and Sarson Ka Saag
11) Mahni
12) Kadhi
13) Mah ki Daal
14) Bathu ki Kheer
15) Chane ka Khatta
16) Mah ki Daal
And many others………..
General Foods: Dal, Chawal, Subzi and Roti
Non Vegetarian Dishes – Chicken, Meat, Fish