Laman is an Indian folk and semi-classical band from Himachal Pradesh, and also an initiative to explore and re-create the existing and forgotten folk melodies of India and the world, with the help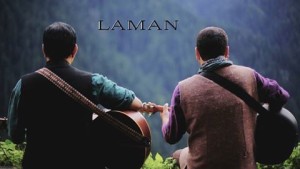 of modern sound and instruments, so that the contemporary world could identify with these melodies.
Name of Band : LAMAN  : The name Laman is taken from the folk song form Laaman which originated in Himachal Pradesh. We always wanted to have a name which reflects our own culture that is why it is
kept like that, a Pahadi name.
Laman is an first initiative to promote the Himachali culture through music video format, showing the rich culture of Himachal Pradesh and want to spread it world wide. Himachali Youth won't use to relate much with the Pahadi songs and videos before.so when Laman has come up with modern sound and high standard videos with particular themes and subject automatically youth and other age group people starts connecting to their roots. that how laman got popular among all age group and got huge response from all over himachal.
Award: In shimla film festival laman's first song "bhole baba" got the best music video award in 2014. Laman is in the progress to explore and show every big and small thing related to our culture through their work.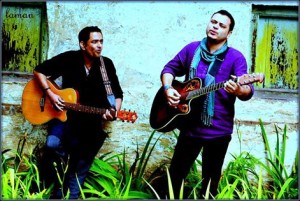 Abhishek Bisht and Shishir Chauhan the guys behind Laman are childhood friends, they planned this thing of promoting Himachali Culture and rich hidden melodies some years back and for that they formed Laman and come up with two music videos in 2014. Roots in mind and culture in soul Laman will try to produce as much as folk they can in coming years.
By LAMAN – Bhole Baba and Kali Ghagri
If you are looking any music show in India as well as abroad visit our LAMAN Musican Band page and contact us
Following are our popular Songs by Laman Band