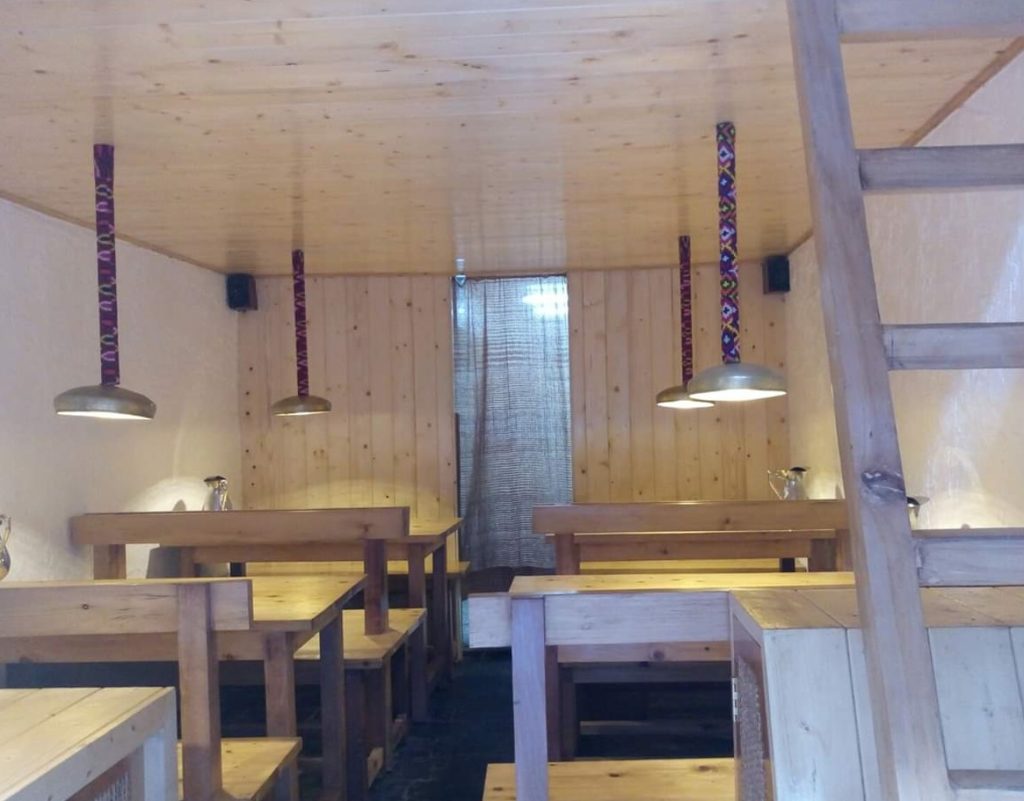 Himachali Rasoi was started in 2015 September by Manisha and Himanshu Sud. They also the founders of Wake and Bake Cafe.
Being in the food industry they realized that there was no place serving authentic Himachali Cuisine. Cultural discovery is the most essential part of anybody's travels and very strangely Shimla being the capital of Himachal had no good representation of the food of Himachal.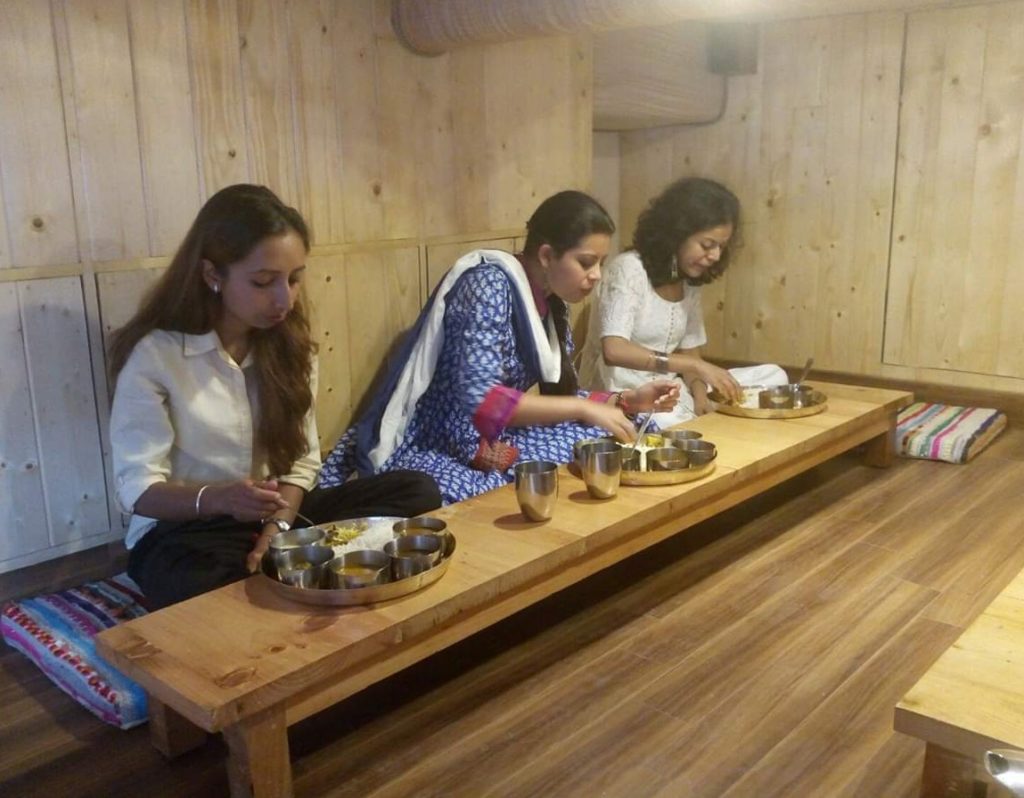 Food is one of the most important aspects of culture. Himachali culture being so rich and diverse also has very unique food which really needed a voice. The couple then set out on a journey of making Himachali Rasoi.
Himanshu traveled to villages in Kangra and Mandi and worked with botis to serve Dham to many communities. Botis are Brahmin Cooks who have been cooking Dham for thousands of years for their communities. Dham is the traditional meal which comprises of various lentils served with rice.
This meal is shared by the community on all special occasions like weddings and festivals. Earlier on the only way to taste Dham was to be invited to such an occasion, now with the efforts of this couple from the hills one can enjoy Dham anytime at Himachali Rasoi in Shimla.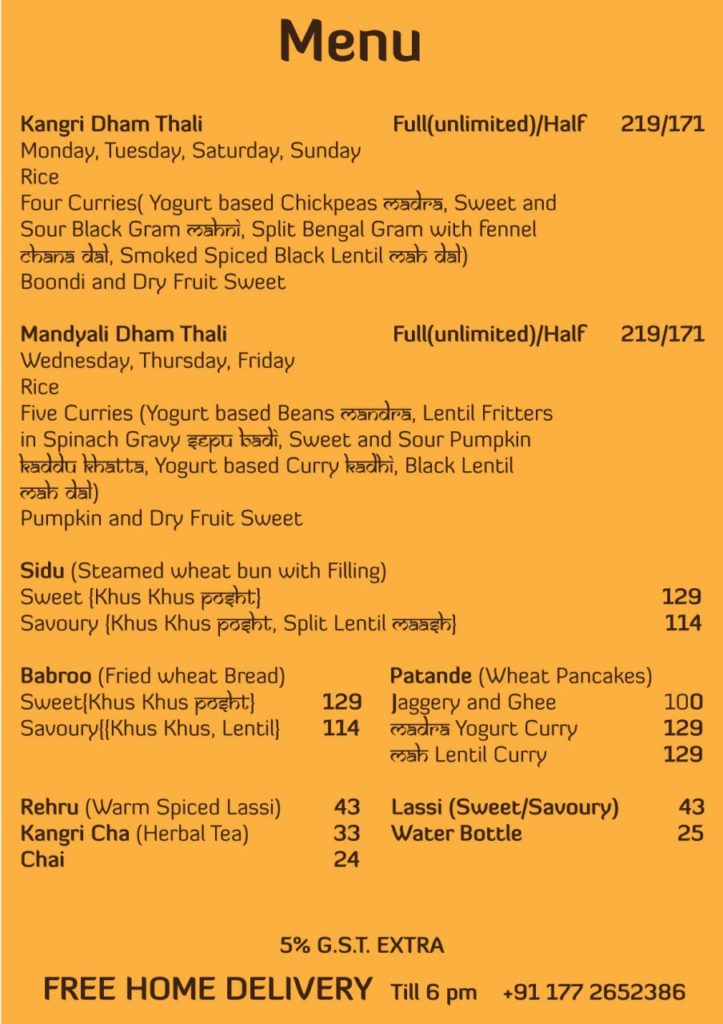 Himachali Rasoi serves Kangri Dham from Thursday to Sunday and Mandyali Dham from Monday to Wednesday.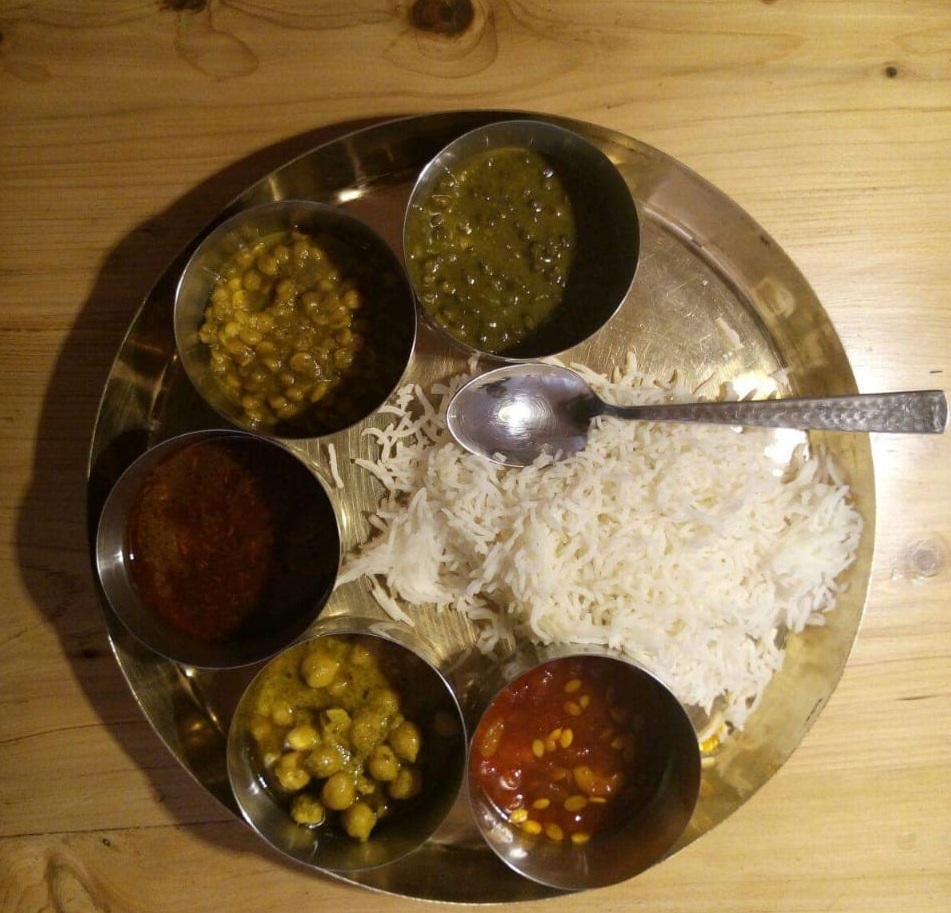 Apart from dham they also serve dishes from upper Himachal like Siddu, Patande and Babru.
Himachali Rasoi is located in the central location of Middle Bazaar may a few steps from the mall road. Address is 54, Middle Bazaar.
Just have to walk down 15 stairs next to the fire station on mall road and look for the Shiv Mandir on the left. It is right next to the Shiv Mandir .
We have also been featured on Discovery Channel, ZeeTV and Living Foods channel for Himachali Food