Aloo Chat (chole), tikki Shop in Sujanpur Tihra is one of most famous shop and whenever we get chance to visit Sujanpur Tihra never forget to eat Aloo chat chole . Since our childhood we never forget this shop. It looks very small shop. If you visit any time during the day you can see huge queue. School or college students always in a queue in the shop and eats Aloo chola, tikki Chaat which are very testy. We don't know how exactly they prepare all the items which is Aloo Chole, Aloo Tikki, Smosa, Dhai Bhala etc.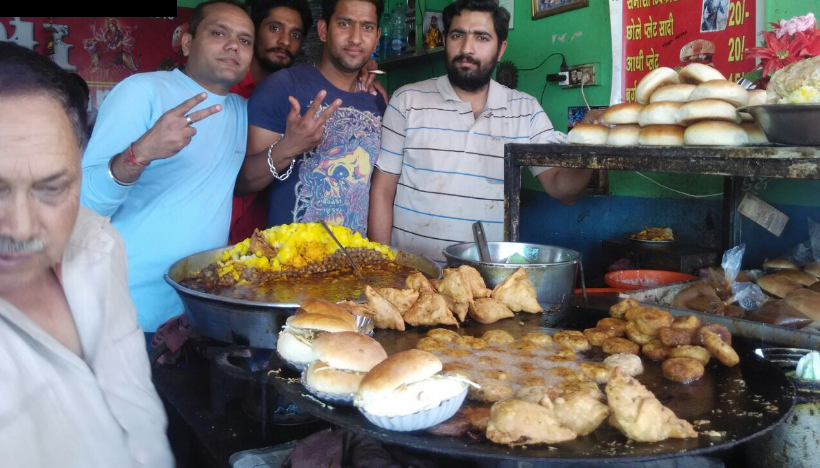 All the people who are belong to Sujanpur Tihra like Alampur, Thural, Jangal Beri and many others near wise. If they visit Sujanpur they love to eat Aloo chole in this shop. We stay in Delhi and whenever we visit our home town we eat Aloo Chole special on Sonu Chat bhandar.  During this holi festival again got a chance to eat.
We hope if you get a chance to visit Sujanpur Tihra dont forget to visit Sonu Chat Bhandar is one of the best shop for Aloo chat in Sujanpur Tihra.