Himachal Kalyan Sabha celebrated Annual function New Delhi.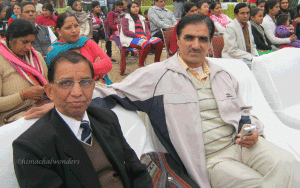 Lot of Himachali people who lives in Delhi NCR came and enjoy the Himachali Dham and cultural programme in Delhi
All types of the cultural actvities was performing during the programm.  Children and Himchali singers, group performed and people had lots of enjoy, fun and dance on Himachali function cum Himachali mela in Delhi.
People enjoyed local phari geet etc.
At the end of the programme zonal wise award was distributed by Dogra Ji . This was one of best event cunducted by HKS in New Delhi.
Many Himachali VIP, Himachali Sport Personalities were presented this annual programme