There are lot of attractive stadium in Himachal. If you see these stadium will never forget these wonders of Himachal and they are very popular in the world and people really wants to see these wonders of Himachal. All type of the tourists from all over the world attract with best play ground in state of Himachal India.
Popular Cricket Stadium, Dharamsala, Himachal
This is one of world beautiful cricket stadium Dharmsala Himachal. The snow mountains of the Dhauladhar range add an amazing beauty. The one day international and T20 matches, IPL matches organized in this stadium.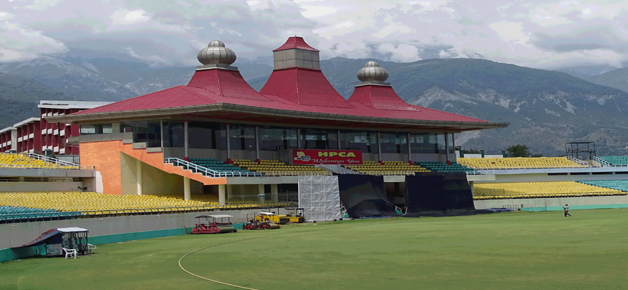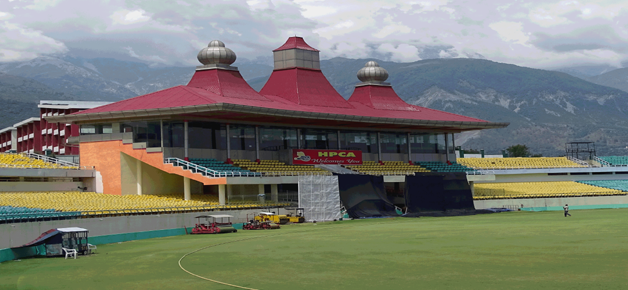 cricket stadium Dharamshala
The first international One day match played between India and England in January 2013. the capacity of 23,000 people at a time can sit and enjoy the cricket match.
All over the world people like see this stadium. All the tourists who visit Dharamsala, Mecleodganj never forget to visit to see this cricket stadium.
Chail, Himachal Cricket Ground
The Chail cricket ground the highest cricket ground in Himachal or may be top highest cricket stadium in the World.
All types of the school matches plays in this stadium. Indian Army also use this ground for their sports activities.
People from all over the world to see this highest stadium of Asia. Its really very attractive international name. This ground created Maharaja of Patiala in 1893. Also this ground recorded in The Guinness bof of World.
Cricket Stadium, Bilaspur,Himachal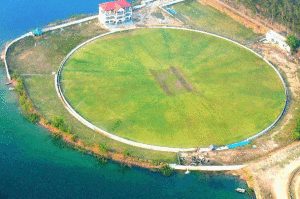 This is one of the beautiful unseen cricket stadium in Bilaspur Himachal. The most attraction of the stadium is lake side. People really to enjoy this stadium and many cricketer lover or players wants to play in this stadium.
Bir Billing – Paragliding site
World best site for paragliding in Himachal pradesh known as bir billing 9 km from baijnath India for paragliding adventure as well as hang gliding etc.  Bir Billing is well know site for paragliding in Kangra Himachal Pradesh and popular among both indian and foreigners.

The major attraction in 2015 would be world cup of paragliding which will be held in October.
Shilaroo Hockey Stadium Ground in Shimla
Shailaroo is one of the Asia's Highest Hockey Ground stadium in Himachal in Shimla. Its astro turf hockey ground at Shilaroo and 50 KM from Shimla.
There are many other sports stadium in Himachal which are very popular for their attraction.